NewmarchFit - your guarantee for personal, effective support to reach your fitness goals.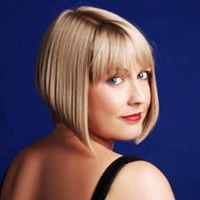 YogaFit
Ready to enjoy better health, higher energy levels, and physical wellness?
One-to-one support in your own home.
Small friendly group sessions.
Group bookings for friends.
Create and modify your workouts together to attain flexibilty, strength, and relaxation.
Please do email Heather Newmarch to find out more and book your next session.

Heather Newmarch
Heather is a qualified and experienced Personal Trainer, Yoga Teacher, Health & Fitness Coach and Reiki Master. She has been helping people reach their fitness goals for over twenty years.
Her philosophy is that health and fitness should be part of your normal routine and a natural result of a balanced lifestyle, good eating and having fun.
Testimonials
"I love the personal commitment Heather makes to stretching my fitness goals further than I ever could on my own. " -- Nicole, Chelmsford
"Can honestly say I have never felt better than when I have been to Newmarchfit. Heather gives you guidance...confidence...encouragement...and enjoyment. The feel good factor really works. A lot of this is down to Heather herself...and I for one am so glad I found her! " -- Mags Whittle, Braintree.